Doc's Aeroponic Garden
Doc has been busy experimenting with his home aeroponic tower garden, and the results are quite impressive! With aeroponics, you can grow 30% more, 3x faster, with 98% less water, no soil, using as little as 10% of the land. Check out the progress made in only 6 weeks…
---
WEEK 1
I finally got my aeroponic garden up and running. First crop – mixed greens, red kale, tomatoes, cucumbers and snow peas.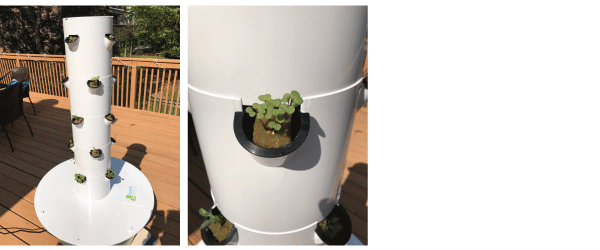 ---
WEEK 2
Cucumber and kale growing exceptionally well. Lettuce, tomatoes and snow peas coming along.

---
WEEK 3
Hoping to see some cucumbers and tomatoes in the next few weeks.

---
WEEK 4
After only 4 weeks, I was able to harvest lettuce from my aeroponic garden. It made an excellent base for my tuna, white bean and tomato salad.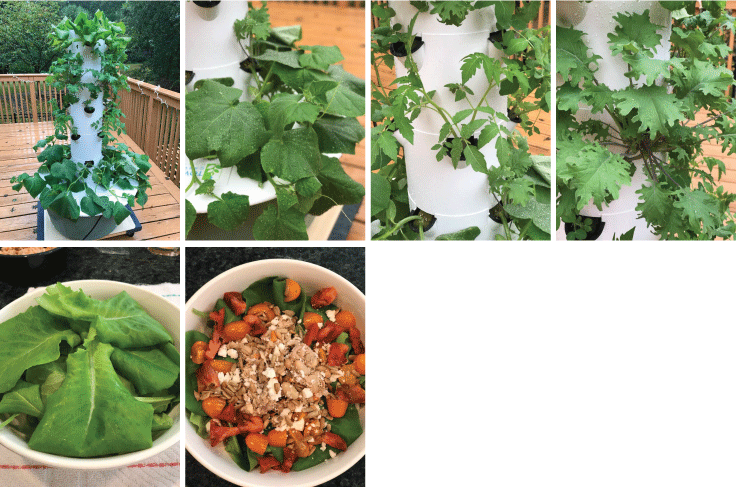 ---
WEEK 5
Cucumber blossoms emerged this week. Pruned tomato plants. Harvested lettuce and kale for dinner.

WEEK 6
We finally have a cucumber sighting! Garden is yielding lots of lettuce and kale. Still waiting for tomatoes and snow peas.